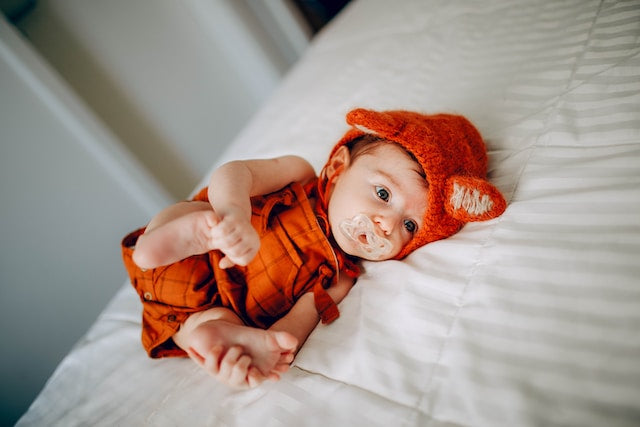 Preparing for the arrival of a new baby can be an exciting but overwhelming experience for any parent. From stocking up on diapers to selecting the perfect stroller, there are many items that need to be purchased before the baby arrives. In this article, we will discuss the top 10 things that a person needs to buy before a baby is born.
10 Baby Essentials
1. Diapers: One of the most essential items that a person needs to buy before a baby is born is diapers. Newborn babies can go through up to 12 diapers a day, so it's important to have a good supply on hand. Consider purchasing both disposable and cloth diapers to determine which works best for you and your baby.

2. Clothing: Newborn babies grow quickly, so it's important to have a variety of sizes of clothing on hand. Look for clothing that is easy to put on and take off, such as onesies and footed sleepers. Also, be sure to purchase items that are appropriate for the weather in your area.

3. Baby carrier: A baby carrier is a great way to keep your baby close and still be able to go about your daily activities. There are many different types of carriers available, from wraps to structured carriers, so do your research to find the one that works best for you.

4. Crib or bassinet: Your baby will need a safe and comfortable place to sleep. Consider purchasing a crib or bassinet that meets current safety standards. Be sure to also purchase a firm mattress and fitted sheets.
Essential items for the parents
5. Breastfeeding supplies: If you plan to breastfeed your baby, there are several supplies you will need. A breast pump, nursing pads, and nipple cream are all essential items. You may also want to consider purchasing a nursing pillow to help make breastfeeding more comfortable.
6.
Car seat
: A car seat is required by law for transporting your baby in a vehicle. Look for a car seat that is appropriate for your baby's weight and height, and that meets current safety standards.
7. Stroller: A stroller is a must-have item for any parent. Look for a stroller that is lightweight, easy to maneuver, and has a reclining seat. Consider purchasing a stroller that is compatible with your car seat for added convenience.
8. Changing table: While not essential, a changing table can make diaper changes more comfortable and organized. Look for a changing table that has storage space for diapers, wipes, and other essentials.
9. Baby monitor: A baby monitor allows you to keep an eye on your baby while they sleep. Look for a monitor that has good range, clear sound, and video capabilities if desired.
10. Diaper bag: A diaper bag is a convenient way to carry all of your baby's essentials while on the go. Look for a bag that is roomy, has multiple compartments, and is comfortable to carry.
In conclusion, there are many items that a person needs to buy before a baby is born. From essential items for the baby, such as diapers and clothing, to essential items for the parents, such as a car seat and stroller, it's important to be prepared. By purchasing these items ahead of time, you can help ensure a smooth transition into parenthood.